Saw this the other day and asked permission to use it. The artist actually wrote me back personally and said yes.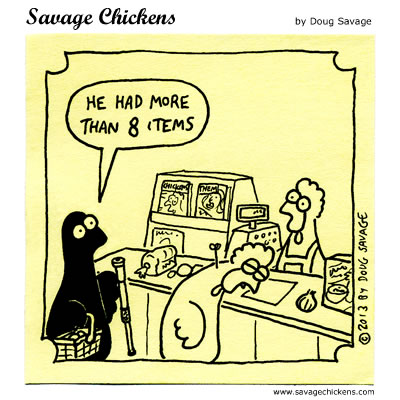 He only asked that I add a link to his page. I love his humour. Lots of stuff to do with cats too.
http://www.savagechickens.com
I have the next two days off as well as yesterday, which sucks in this kind of heat. I'd gladly work on these days. Only have an air conditioner in the bedroom and reading gets tiresome after a few hours.
Oh well, its supposed to get nicer by the weekend. RAIN ! ! ! ! !
It'll get rid of the humidity and pollution.
We will return to your normal channel the next time I'm here.
And this was post number